KIKC Synthetic Shaving Brush - Professional Design
Product Price
$6.69
Product Review Score
4.49 out of 5 stars
231 reviews
When you order through these links, we may earn a commission at no additional cost to you.
Additional Product Details
【Handmade, High-Quality Materials】- Boti is a professional shaving brush company, the brush handle and hair knot are handmade, and the material has been tested for a long time in our practice, and processed through multiple processes, which can effectively guarantee the product Quality, we provide you with high quality products.
【Environmentally Friendly】- The material of our handle is pure natural bamboo, because the bamboo can grow again, it will not destroy the plants and the surrounding environment, it is friendly to the environment, so by choosing our brushes, you can make your own contribution to the environment of the world.
【Ultimate Shaving Experience】- The bristle knot of the brush is synthetic bristle knot, which is animal friendly, the hair is very soft, it lathers very easily, use it with shaving cream, massage your beard, and at the same time make you full Fragrant.
【Both Men and Women Can Use】- Our product can not only be used by men, women can also use it with their own makeup tools, you can gift it to your husband or wife, it can make your husband's beard be more stylish and make your wife more beautiful.
【Satisfaction Guarantee】- Because it is purely handmade, the appearance cannot be exactly the same. If the product you receive has quality problems or you are not satisfied with our products, please do not hesitate to contact us, we will solve all your problem.
Our Policies
Secure Checkout

Guaranteed safe & secure

Easy Returns

Fast & easy product returns
More options on eBay...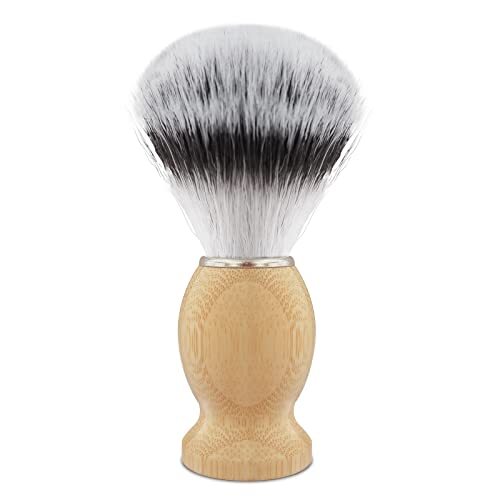 KIKC Handmade Shaving Brush Professional Design for men's shaving Synthetic S...
When you order through these links, we may earn a commission at no additional cost to you.